Workout Assistance in DreamBody



I am with you, available the other end of your workout app, through every step of your journey. This service is known as Workout Concierge.
All of the data you upload in your workout app becomes visible to me. This incredible feature allows me to give you data-informed, customized answers and solutions regarding your workouts.

Whether you're hitting a roadblock, need feedback, or just want reassurance and validation that you're progressing with your workouts properly, all you'll have to do is tap a little icon on your workout screen that shows my face … and then ask away. 
Best of all: send me videos of you performing your exercises, and receive my customized critiques of each.
When you ask me for my thoughts, I will encourage, without sugarcoating. I will let you know if you need to change your: 
– Workout form 
– Intensity / exertion 
– Pace 
Examples of workout concierge: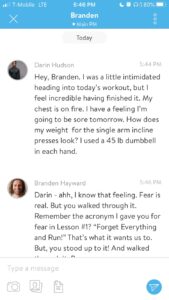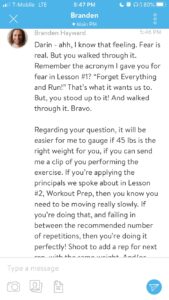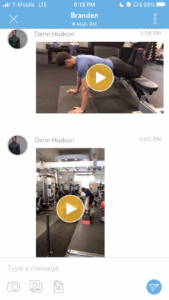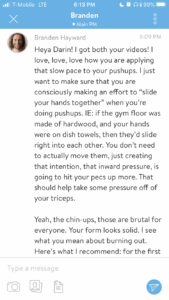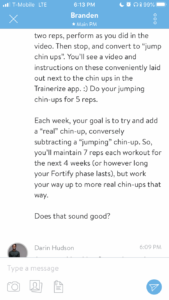 ---
To be crystal clear, Workout Concierge revolves just around your workouts.
Workout Concierge does not include individual consulting on your nutrition, lifestyle habits, or progress photos/measurements. For personal consulting with these items, consider adding Nutrition Prescription to your DreamBody enrollment. 
---
Next Up:
..
..v]