Clients / Results, page 2 / 4
(Losing the "It Won't Happen for Me" Lie: Success Stories)
---
Tina Tang, Fitness:

---
---
---
Katie B, Wellness:
"Working with Branden has been incredibly valuable and far exceeded my expectations of what an online trainer could provide. Not only have I seen a change in my physical appearance but I've learned a new way of eating that is far more enjoyable, sustainable, and healthy than the myriad of other eating programs I've tried. Branden is warm, kind, encouraging, fun, and honest in his approach and I always enjoy chatting with him about everything from my physical progress to personalized program modifications to my stress levels and beyond. Also, the proof is in the pudding – my butt has never looked this good!!!"
---
---
---
Assorted Progress Photos: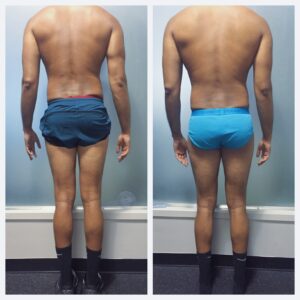 ---
---
---

---
---
---
Cameron Wallace, Artist:
---
---
---
---
.