Investing / Enrolling in DreamBody
("Mapping your Path to Power")
---
Context
Which sounds better?
A) Help that you rent, then forfeit,
Or
B) Help that you buy, then own?
---
Most fitness professionals rent out help to their clients on a monthly basis. The help goes away once the client stops paying.
Online workouts can't be accessed anymore. Lifestyle & nutrition guidance stops.
---
DreamBody is different. It's an online program that you own.
It's lifetime access to:
-workout programs,
-customized workout guidance,
-nutrition formulas,
-lifestyle education,
-and more.
---
"Is DreamBody cost-prohibitive?" 
It costs less than 9 months of renting-then-forfeiting help from other top fitness pros.
Here are the monthly rates of 3 top bodybuilding & fitness pros who provide online coaching.
Fitness Pro #1 (Hamptons/NYC) : $500.00/month.
Fitness Pro #2 (Western U.S.)     :  $299.00/month.
Fitness Pro #3 (Australia)             : $60.00/week. (~$260.00/month.)
Average                                        : $353/month. 
---
Which sounds better?
A) 9 months of coaching, that you lose access to?
Or
B) Lifetime access and education, that you own?

---
Investment
The investment for DreamBody Evergreen is $2999.
---
(You know by now that that's less than 9 months' of rented help from other top pros.) 
Here's a way to decide if DreamBody is worth the investment for you:
If you want less than 9 months of help, it may make more sense to invest elsewhere. 
If you want more than 9 months of help, there are few products on the global fitness market that rival the resources provided in DreamBody. 
---
Plus: 
For your first 12 months, you're getting a complimentary upgrade to DreamBody All-Access. 
That's an additional $2,388 value. Yours free. 
Let's review what you're getting for your investment. 
---
Evergreen 
(Core/Standard Program,

annually 

replenishing at no additional cost

)
1. DreamBodybuilding Workout Calendar. My signature 9+ phase bodybuilding program that progresses meaningfully every six weeks. Complete with instructions, videos, and incredible progress-tracking features, this program saves each piece of data you upload. It enables on-demand, at-a-glance monitoring of your photos, circumference measurements, and more, today … and in the future.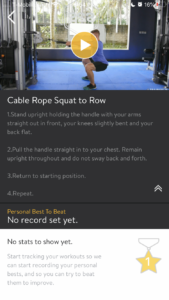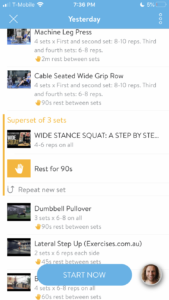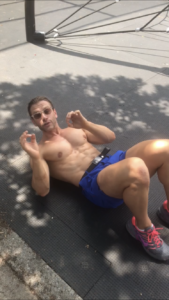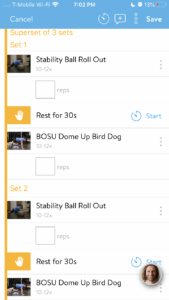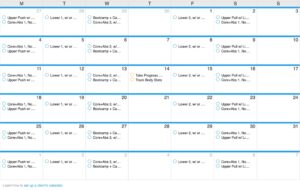 2. Physique Fundamentals. This is your distilled, 13-lesson video and text curriculum. It's an essential treasure trove of formulas, equations, and heartfelt solutions. It shows you how to gain as much muscle as possible and lose as much fat as possible, with as few injuries as possible. It's thoughtfully sequenced to give you the most logical, gentle, and effective roadmap for bodybuilding.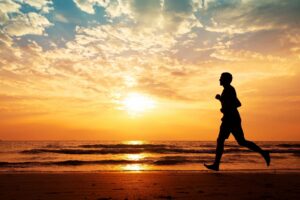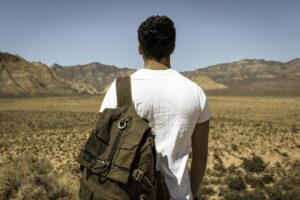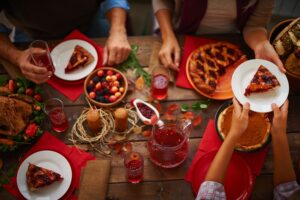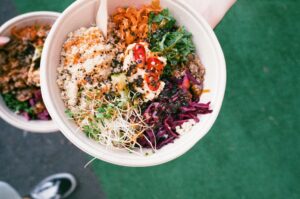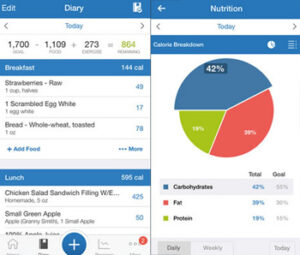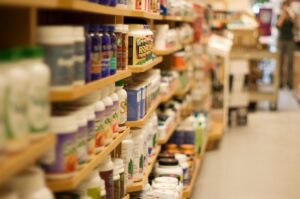 3. Workout Concierge. This is your customized guidance and feedback on: workout intensity, weight selection, adjusting the workout calendar, and workout form / pace.
(To preserve the quality of service I offer to all clients, I reserve the right to place a reasonable cap on the amount of customized feedback I offer. If you think you'll need more than several hours of customized help from me annually, I'll likely suggest investing in additional assistance with me outside of DreamBody.)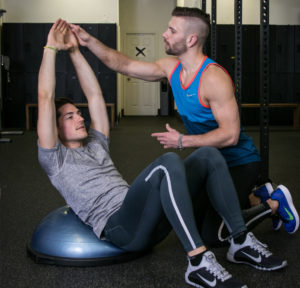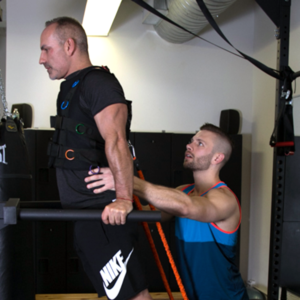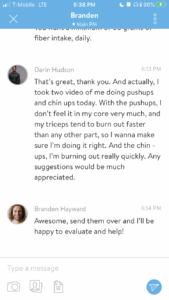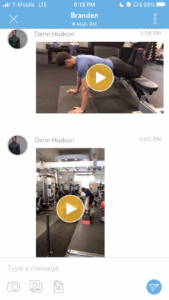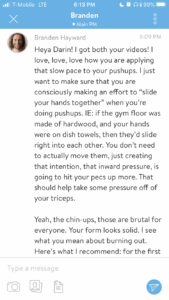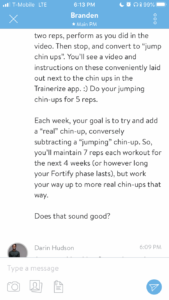 The three standard features outlined above are yours for as long as DreamBody School is in existence.
Plus, for your first year, get the complimentary upgrade to:
All-Access
(Evergreen, + monthly Nutrition Prescription)
4. I view your ongoing series of progress photos and measurements. If you ask me, I can advise whether to focus on muscle gain or fat loss, and when it's time to switch. 
5. I prescribe your customized macronutrient and calorie levels, based on your photos and measurements. 
6. If you need help building a habit to support my nutrition prescriptions, I will help you build that habit.
Plus, in All-Access, I guarantee you a positive change of 10 or more pounds of body composition in one year, or less. 
To remain qualified for this guarantee, you must maintain the five behavioral commitments specified earlier, and remain enrolled in Nutrition Prescription (free this year), for the entirety of your first year.
For the sake of your 10+ Pound Results Guarantee, I am guaranteeing you your results by March 31, 2023.
When it comes to investing in an expert's help, you get what you pay for. Top therapists charge $300+ per hour. Top lawyers bill $400, $500, or $600 — an hour. 
Nutrition Prescription with me is an investment worth $249 per month.
I offer it to my DreamBody students for just $199/month. $0/month for your first year, with no obligation to continue afterwards. 
---
Enrolling in DreamBody
---
"How do I enroll?"
Enrollment happens Monday, March 7 through Friday, March 18, 2022.
I will send out email reminders. If you don't already receive my emails, and want to make sure you're notified about DreamBody, email branden@brandenhayward.com.
---
"What happens once I enroll?"
I'll send you a welcome/thank you, along with a Client Contract, and Liability Waiver.
The waiver is standard for the fitness industry; absolving me of liability if you get hurt.
The Client Contract contains an abbreviated version of the terms and conditions presented on this page.
You will not be able to proceed in DreamBody until you've signed and returned both documents.
If you wanna review either or both documents ahead of time, please just email branden@brandenhayward.com. 
---
"When does DreamBody kick off?"
Your workout calendar formally begins Monday, March 21, 2022. 
I will provide you with access to your DreamBodybuilding Workout Calendar once you've returned your contract and waiver. You will have up to several days to view and prepare for the workouts, before they officially kick off. 
From there, you can send your Workout Concierge questions any time, day or night, and I'll answer them at my earliest convenience. (Usually 1 business day.)
Approximately the first half of Physique Fundamentals will be unlocked for you on Monday, March 21.
The rest of Physique Fundamentals will be accessible ~three weeks later — once your refund window has expired. This is done in effort to protect my intellectual property. (See immediately below for info on refund window.) 
---
"What if DreamBody doesn't meet my expectations?"
This brings me to the second guarantee I make. 
It's my 'Love It or Leave It Guarantee.' This is a 100% money-back guarantee.
If you complete every workout on the day it's scheduled in your DreamBodybuilding Workout Calendar, for the entirety of your first two weeks (March 21 — April 2, 2022), and you feel that any component of DreamBody School fails to meet your expectations, let me know in your third week — before 12 P.M. EST on Thursday, April 7, and I will refund you 100% of your money.
---
"Can I enroll early?" 
Would you like to pre-enroll? This option is now available if we know each other, or have a mutual friend. 
To pre-enroll, please simply talk up DreamBody on your social media. 
You could say: "Hey Branden, pre-enroll me in DreamBody! I wanna Change for Good!"
Or, get creative! Just be sure to either tag me on Instagram (@brandenhayward), or share a link to this website. Then, email branden@brandenhayward.com with a screenshot/s. 
When you've done this at least once, click this button to invest. Once you've completed payment, I will unlock early access to DreamBody for you within 2 business days.
I will then reach out to schedule a private, complimentary Zoom/Skype session. You choose the topic/s; we can do a training session, a strategy session, or a combination of the two. My way of saying 'thank you!'
---
"What else do I need to know?" 
Everything in DreamBody is optional. DreamBody is driven by you. DreamBody is not an accountability service. 
Here is something very important to consider about Nutrition Prescription. If you want the 10+ Pound Results Guarantee, remember that you are committing to the 5 behaviors. If you do not maintain all of those commitments, you will lose your eligibility for the the guarantee.
You may be wondering: "Branden, do I have to constantly ask for your feedback, and/or uphold the 5 behaviors, just to use Nutrition Prescription?"
Here's the answer: No. Absolutely not! If you want to take a slower, more laid back approach to your first year, I wholeheartedly support that. The 5 behaviors are just for students intent on getting 10+ lbs of change as quickly as possible.
---
Let's treat each other well. 
My professional style is inspired by the Golden Rule. I treat my clients how I want to be treated. I ask my clients to do the same. 
I understand that some people aren't comfortable with this. They feel the customer is always right. If you feel this way, please don't enroll in DreamBody.
Historically, the trickiest territory — for the client, and me — has been when I've tried to hold my client accountable to behavior/s they'd agreed to. Some people are really motivated up front, but lose that motivation as time passes, and they don't appreciate being reminded of the initial goals they set for themselves. This has set the stage for uncomfortable conversations with perhaps 10-15% of my client population. 
Reducing the potential for friction was one of the primary reasons I decided to remove accountability from DreamBody. 
However, there is still a behavioral-tracking component to DreamBody All-Access.
I forecast the most contention-prone aspect of All-Access to be the following situation. A client hasn't fully considered the consistency required to earn their desired results. This client does not uphold their five behavioral commitments. This client, upon hearing from me that they are no longer entitled to the 10+ Pound Results Guarantee, becomes upset, and reacts by directing their anger towards me.
To protect myself from this scenario, and others akin to it, I reserve the right to discontinue a client's enrollment in DreamBody entirely, at my discretion. Whether or not a pro-rated refund would be issued will be dealt with on a case-by-case basis. 
Out of 250+ clients since 2011, I can recall halting my work with only two clients. There's quite possibly a third instance I'm forgetting about. That's ~1% of my client population.
Here's how to tell if we'll be a good fit. Are you Honest, Open-minded, and Willing? That's H-O-W it works. I'm flawed, but I do my best to bring those three qualities to every interaction we have. If you do the same, we'll do well. 
When deciding whether or not to enroll in DreamBody, I trust you to make a wise and thoughtful decision, based on the entirety of the information I've provided on this page.
---
---
---
DreamBody enrolls from March 7 – 18, 2022.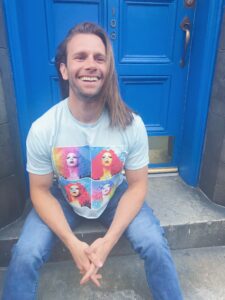 Enroll on :
@Branden-Hayward (profile photo is above)
---
---
---
"What if I want to hire you for personal training?"
Clients in DreamBody receive first priority for personal/virtual training. 
Please reach out to branden@brandenhayward.com if you would like to discuss a specific arrangement before deciding whether to join DreamBody. 
---
Need more information before deciding?

 
Click here for a recorded webinar promoting DreamBody.
---
"Is there a payment plan for Evergreen?" 
There are a limited number of enrollees I can offer payment plans to.
The payment plan I offer consists of 12 consecutive monthly payments of $299, each.
Please email me at branden@brandenhayward.com with your interest in the payment plan. I will respond back to you with an invoice, while availability lasts.  
Or, invest with a single payment, here. (You save ~$600 over the payment plan.)