MY MISSION
I'm a physique coach, exploring the power that Queer people unleash when we have the audacity to believe in ourselves.
My services include online/remote coaching, face-to-face personal training, diet coaching, and lifestyle / mental strategies for self-belief and empowerment. I am based in NYC, and have been in the fitness industry since 2011.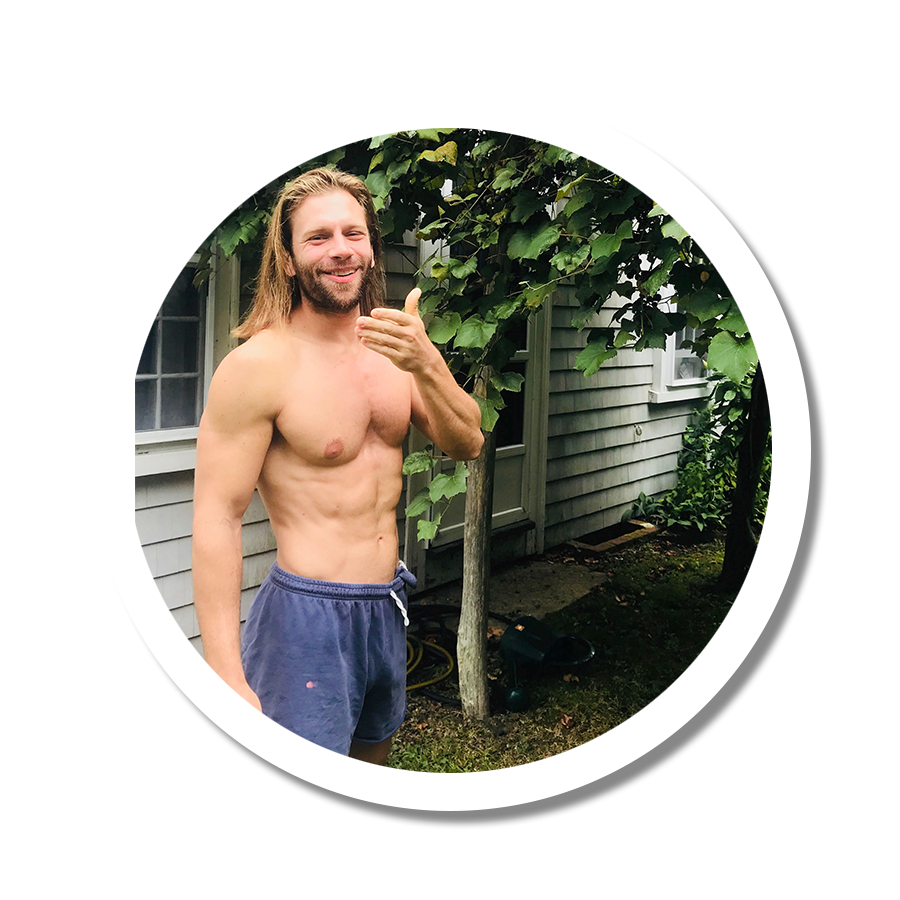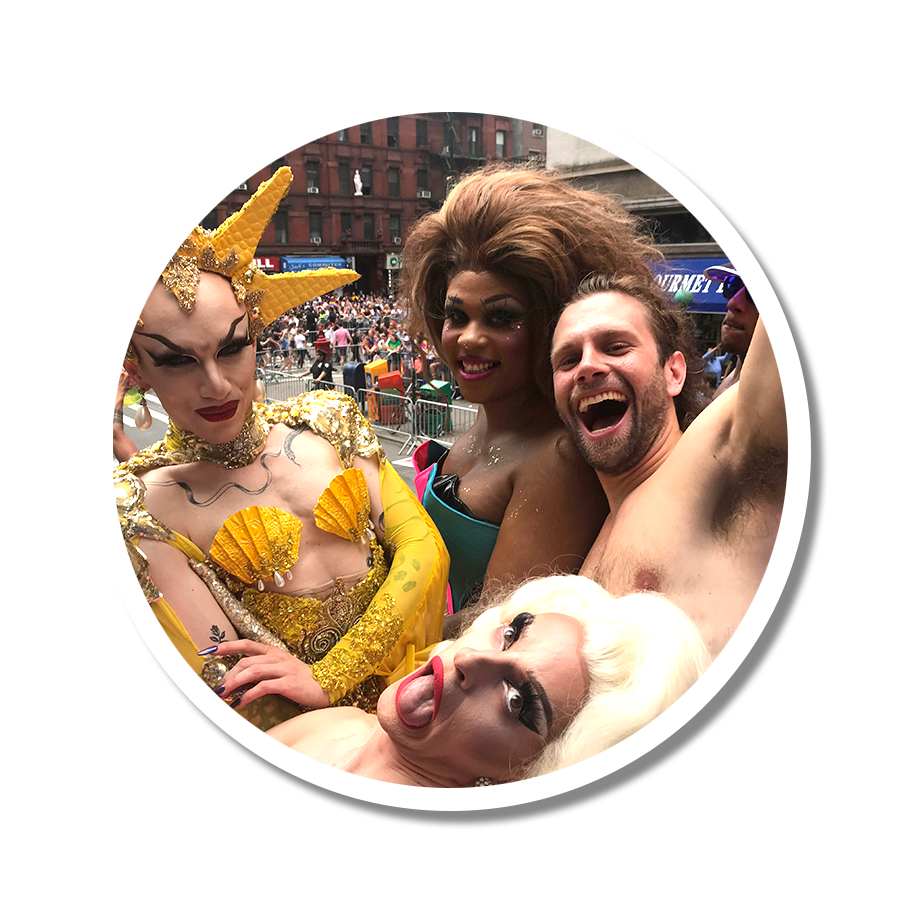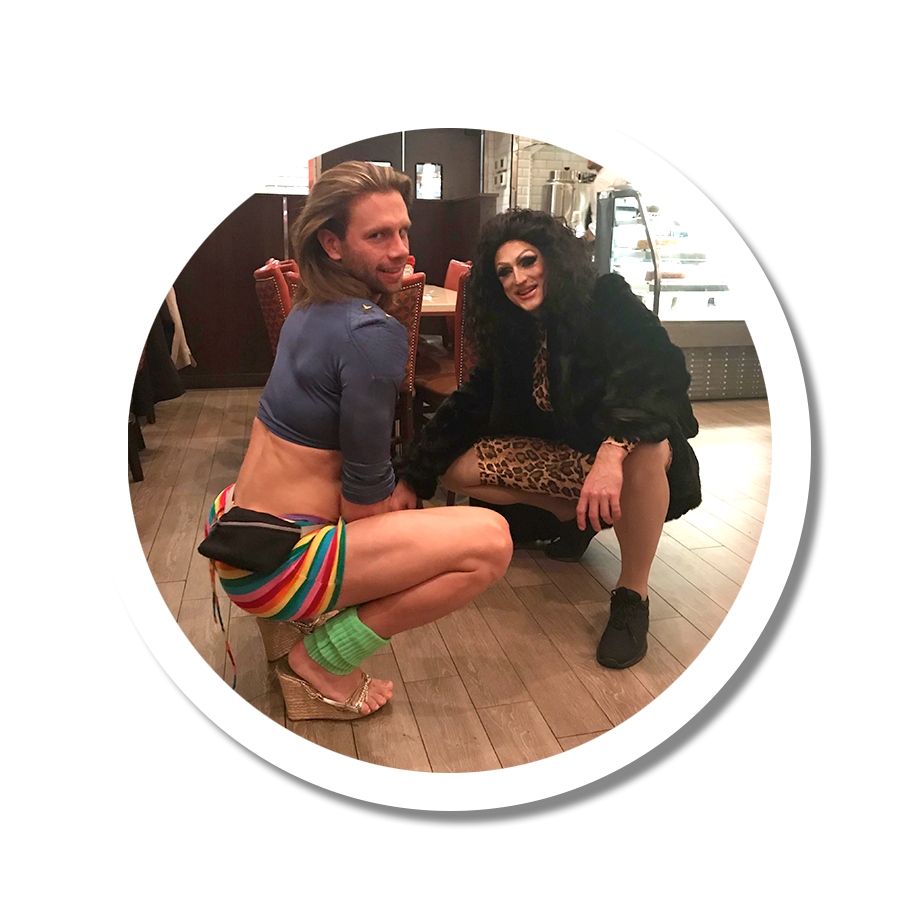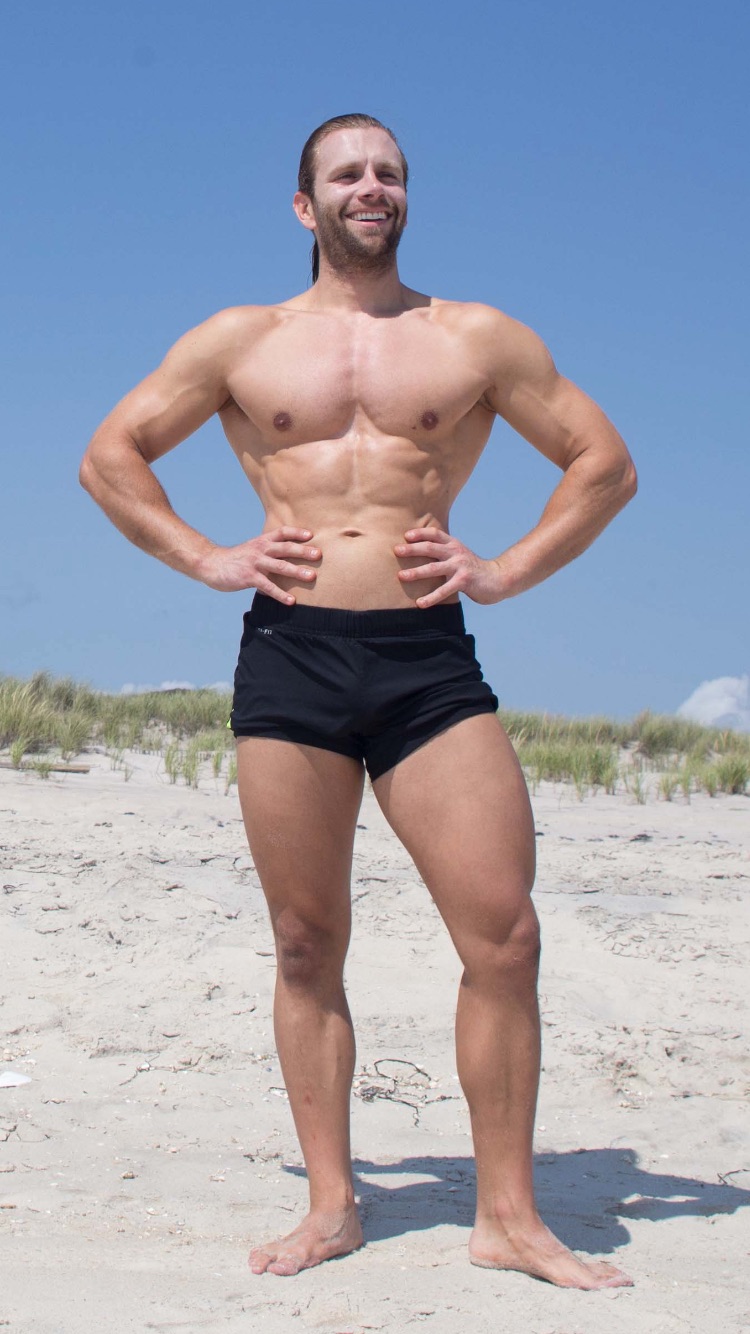 MY FITNESS CRED:
Certified Personal Trainer: National Council on Strength and Fitness (NCSF) & National Exercise and Sports Trainers Association (NESTA)
Nutritional Coaching Certification (Precision Nutrition™): Over 100 hours in formal instruction and training
Advancements in Corrective Exercise Selection Certification (Brookbush Institute)
Advancements in Program Design (Brookbush Institute)
Over three hundred hours of training and course study via the Equinox Fitness Training Institute (EFTI) and Equinox High Performance Living Symposium
Special Certifications (Equinox Fitness Training Institute): Kettlebell Certification, Vitality and Increased Performance (ViPR) Certification
Hundreds of hours of self-guided study and application on subjects of coaching, bodybuilding and body sculpting, functional movement, fat loss, supplementation, regeneration, food and diet, and recovery
Advancements in Exercise Selection (Brookbush Institute)
Introduction to Functional Anatomy (Brookbush Institute)
Seeing Is Believing
THE COACHING PROCESS AS IT PERTAINS TO EVERYTHING OUTSIDE OF THE GYM
Some people are familiar with the expression that when it comes to transforming your physique, it's 20% exercise and 80% diet.
Well, if we're being technical, I would say that it's 40% recovery, 35% diet and 25% working out!
If your body is battling too much stress or being run on too little sleep, your cells will not be able to repair and regenerate themselves from one workout – or day – to the next. Muscle gain, fat loss, health, strength and happiness would all suffer. Thus, my first order of business with a new client is problem-solving their stress and sleep patterns.
Once those levels reach, and sustain, acceptable levels, we move on to the client's hydration. Muscle is made of water, and being properly hydrated is essential for fat loss.
Once that is squared away, I then tackle help the client tackle their fiber intake. Following that is their daily protein consumption. Most people — I certainly was one them — either underestimate the importance of protein (even for fat loss!), and/or have been led to believe (through marketing) that their best protein sources are artificial powders and drinks. This is erroneous, and it usually takes some time to modify a client's habits significantly enough that they are getting adequate, whole food sources of protein.
Reaching this point takes just a few weeks for some clients — and well over a year for others. It is not a question of whether there will be bumps and setbacks along the way— it's only a matter of when, how many, and what we do with them.
Once we have gotten recovery, hydration, fiber and protein to the right places, we then move on to carbohydrate and fat intake – and in so doing, total caloric intake.
At various stages during this process, the client may be confronted with internal resistance, emotions, and second guesses.  This is normal. Changing your life in a sustainable way cannot happen over night. It requires patience, open mindedness, and willingness.
When we work together, no single thing you change about your life will ever feel remotely extreme, because we will move in slow, incremental steps, and you will have input and agency over what we are modifying at *EVERY* turn. The cumulative result: you will achieve the aesthetic of your dreams.
What's more, you will unveil a more confident, powerful version of yourself, which will pay dividends in your career, relationships with others, and personal aspirations.
Most importantly, this journey will fortify, deepen, and elevate the most important relationship in your life – the one you have with yourself.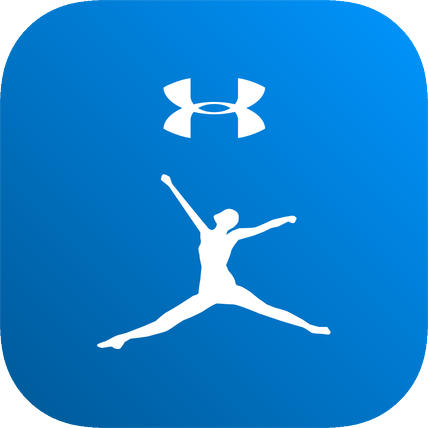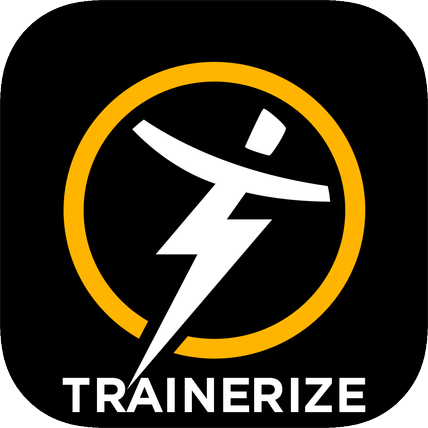 With any of these personal training options below, you are given access to the state-of-the-art Trainerize app, through which you can guide yourself through an additional 1-5 workouts every week, either at home or in your personal gym.
You are also encouraged to connect your My Fitness Pal app to your Trainerize app, so that I can monitor, recommend, and help hold you accountable for hitting specific macronutrient goals.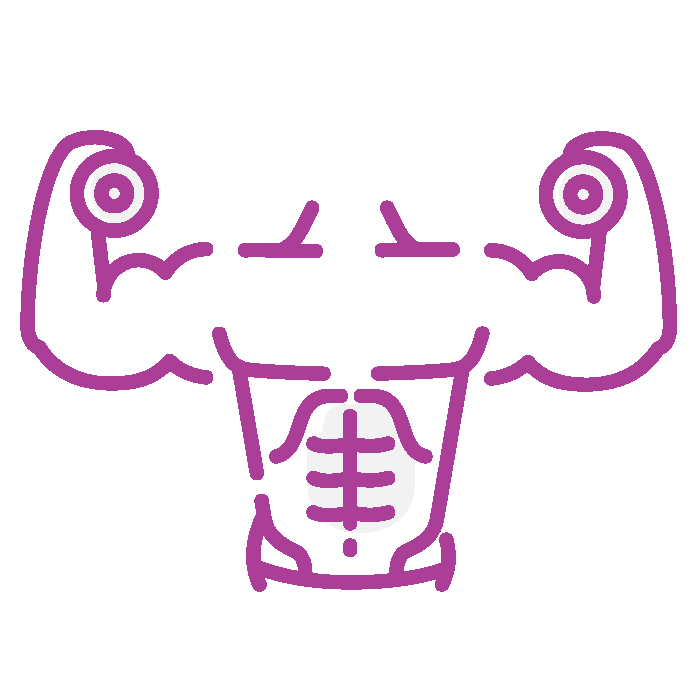 Most clients sign on to train with me two-three times per week, in programs lasting four, eight or twelve months.
I will come to your home in NYC
You come to train with me in a private training studio in Chelsea.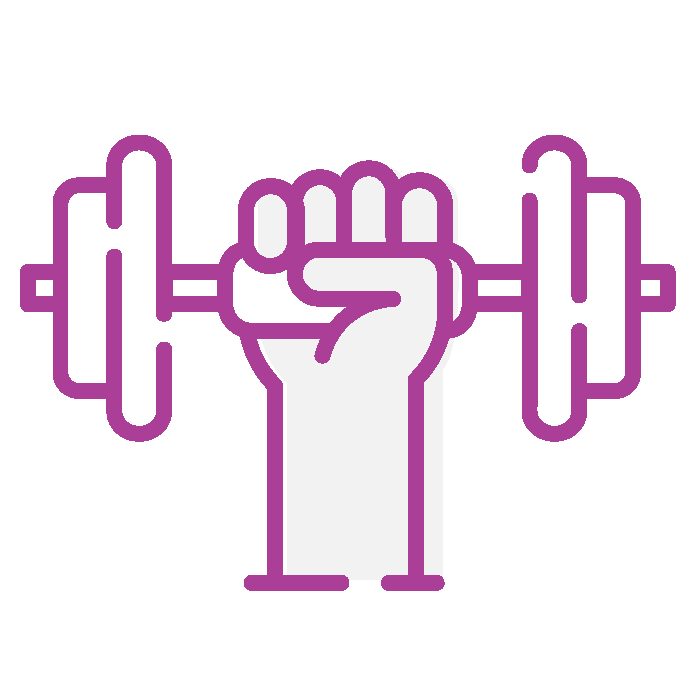 You have your own program, but will train alongside
one

other client.
Most clients sign on to train with me two-three times per week, in programs lasting four, eight or twelve months.
You come to train with me in a private training studio in Chelsea.
I provide nutrition and lifestyle modification coaching for anyone around in the world!
I am available for phone calls and unlimited text correspondence every month.
I accept 

 (preferred method)
checks, cash, and credit cards.
Credit card payments incur an additional 4% charge. 
Let's have a quick (and free) introductory phone call!
GET IN TOUCH
MY BEGINNINGS
I was born in Columbus, Ohio, in 1986. One of my earliest memories is the persistent fantasy of being an enviably beautiful woman, and an equally attractive man.
I became a tennis prodigy and confident theatrical performer by the age of 10. My father assisted me greatly on both of these journeys, and home schooled me until I was 12. It was also during this time that I was traumatized through constant physical and verbal abuse from him, which I was forced to keep secret. To say I felt conflicted as a child is an understatement.
As I transitioned to middle school, I was bullied by some of my peers for being smaller and effeminate. By the time I finished high school, I could not wait to get out of Ohio. I believed that doing so would solve my problems.
COMING OUT
As soon as I got to college, I discovered my new best friend, alcohol. She took me on countless thrilling adventures over the next three years, many of which were tied to my experience in a fraternity. (Deep down, I had wanted to be in a sorority.) That all came crashing down at the end of my junior year, as I faced grave consequences for my behavior.
I was fortunate enough to be able to stop drinking, graduate, and move to New York City. I had internalized the message from an early age that my Holy Grail – the means through which I could finally learn to love myself, feel real value, and protect myself from pain – was developing a powerful and masculine physique. Thus, I spent the next several years experimenting with nearly every supplement, diet and workout routine under the Sun.
Just before I turned 25, I realized I could no longer continue the charade of being straight. I came out, confronted my parents, and tried to hold on as my world was turned upside down, seemingly overnight.
PRESENT DAY
I became a personal trainer and nutrition coach. I honed my skills over the course of four years at Equinox, where I became a top performing professionally at my Flatiron location and helped dozens of men create the body of their dreams.
I then began my own business, Sustain Your Change, Incorporated, in early 2015.
In New York City, I have discovered a love for drag, competing in three pageants as Wanda Attatyme. I have guided several famous drag queens in their quest to improve their physical being. I have developed a love affair with Fire Island, affinity for Katy Perry (from whom Wanda draws much inspiration), and am currently working on the third draft of a novel I began writing in early 2014.
I have also continued to know periods of intense and desperate darkness, most recently born out of my work from 2016-2017 as a political activist.
Today, with the help of therapy, medication, and a program of recovery, I seek a path toward loving myself gently, and not sweating the small things as much as I am inclined to. I have also recently taken to working with my own physique and diet coach, bodybuilding expert Chris Hale. This experience has improved my confidence, my relationship with myself, my career, and reminded me firsthand how life-affirming (and challenging) following a training/diet regimen can be.

Be a part of the Branden Hayward Community
My clients include RuPaul's Drag Race alumni Miss Fame, Peppermint, & Yuhua Hamasaki.
I have also coached individuals of prominence in the modeling, pornography, music, finance & design industries.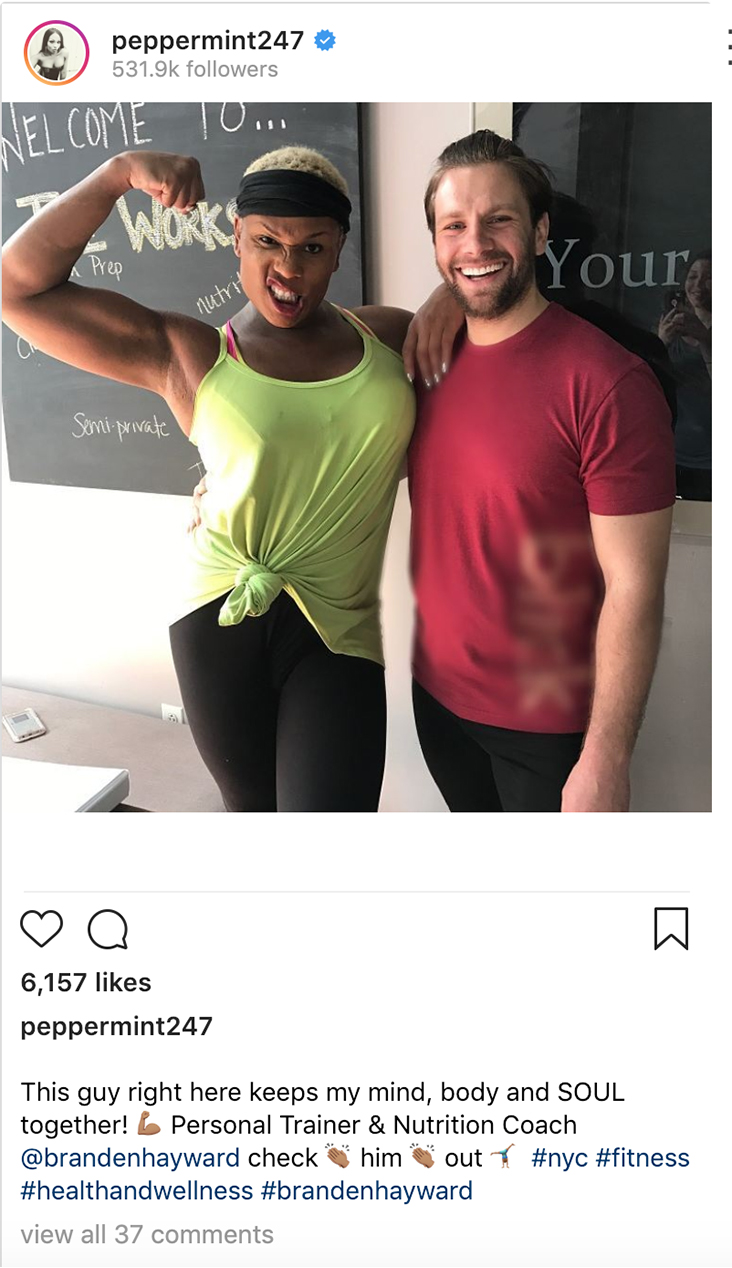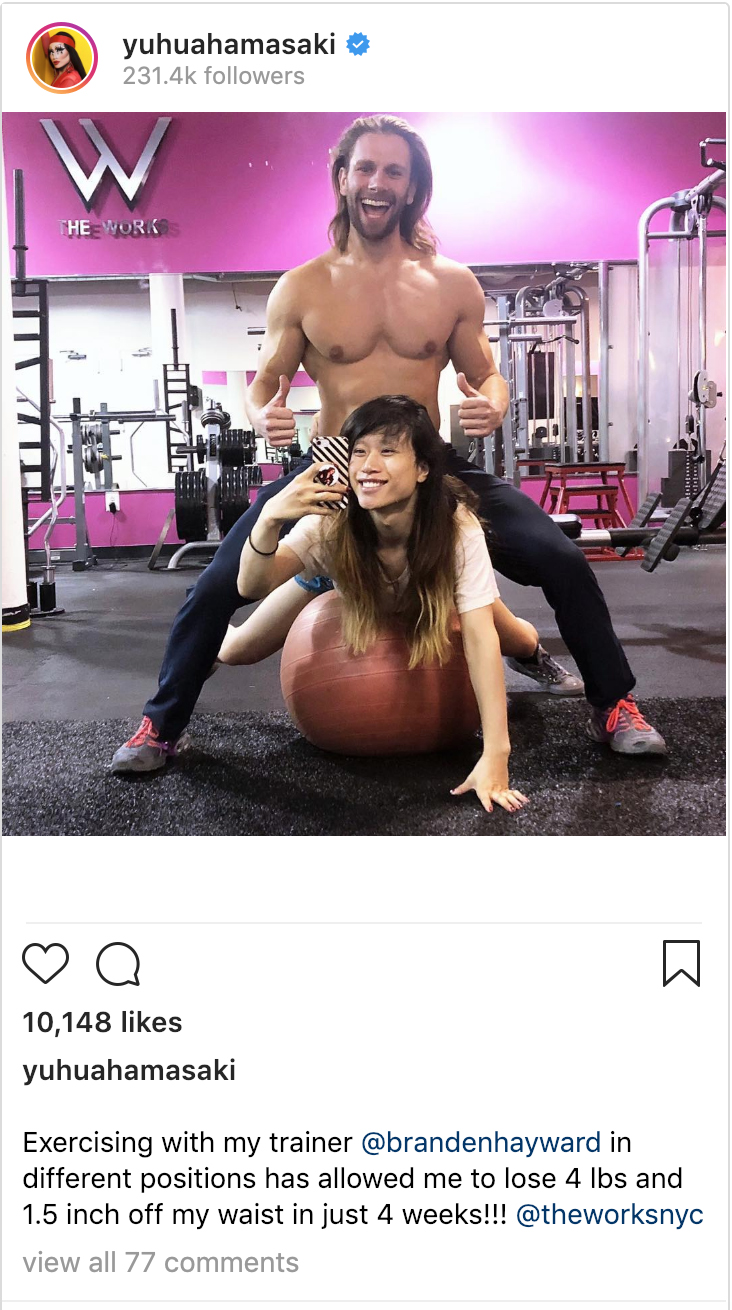 FEATURED IN





Think you're ready to uncover more greatness?
You don't have to navigate that process alone. I'd be honored to help you in any way I can.
Be the first to learn about promotions and tips/insights into leading the most authentically powerful and happy life possible!