Investing in DreamBody:
Mapping your Path to Power
---
"How does DreamBody stack up against other programs?"
Well, which of these two sounds better to you: 
Help that you rent, then forfeit, or
help that you buy, then own?
---
Most fitness professionals rent out help to their clients. The help goes away once the client stops paying. This goes for in-person and online clients. 
Online workouts can't be accessed anymore. Customized workout guidance ends. Lifestyle & nutrition directions stop.
---
DreamBody is different. You own its:
-workouts,
-customized workout guidance,
-nutrition formulas,
-lifestyle education,
-and more.
---
"Is DreamBody cost-prohibitive?" 
It's less than 9 months of renting-then-forfeiting help from other top physique pros.
Here are the monthly online coaching rates of 3 top pros.
Physique Pro #1 (Hamptons/NYC) : $500.00/month.
Physique Pro #2 (Western U.S.)     : $299.00/month.
Physique Pro #3 (Australia)            : $60.00/week. (~$260.00/month.)
Average                                           : $353/month. 
---
Which sounds better?
A) Nine months of guidance, that you lose access to?
Or
B) Longterm guidance, that you own?

---
Your Investment
DreamBody's lifetime investment is $2999.
(Or, if you prefer, five payments of $699.)  
---
Afraid of those numbers? Consider this story. I won't soon forget the year 2013. I'd just been totally cut off by my family. I was barely making ends meet as a personal trainer. I was actually doing very well at my job, but the cost of living in New York City made things nearly untenable. I was tracking every dollar I spent on food. (I remember going to McDonald's with my friend Wilma, and thinking, "this is the first time I've eaten out in almost two months.")
Nonetheless, I had to have a room in a share house on Fire Island that summer. 
I made it work. Without going into debt. It actually cost a little more than DreamBody does today. It brought me tremendous pride. Photos from that summer still hang in my bathroom, a decade later, across the continent.
And if it wasn't for having that room that summer, I wouldn't have met a private client who began supplying a much-needed source of supplemental income. And when I broke my leg in early 2014, and couldn't work for nine weeks, I wrote the first draft of a story, which has now turned into my trilogy. A trilogy revolving around true events that transpired in Fire Island on July 4, 2013.
One of the happiest days of my life. 
Incidentally, around 2017, when I was experiencing tremendous financial desperation, a friend of mine lifted my head up. "Branden, I remember how you afforded a room in Fire Island that first summer. When you had no money. You found a way then, and you'll find a way now."
Look. I know that not everyone has discretionary income. Mine is a story of great trauma and great privilege. That's why I proudly offer a library of free education, and low-cost monthly rental services, to limit the barriers between me and people who want my help. 
If you're reading this, you're likely somewhat like me. When we really want something, we often find a way to make it work.
---
When it comes to your physique, ask yourself:
"Do I want spot treatment, and/or, a couple training sessions?
"Or, am I looking for an overhaul?"
If you're the former, DreamBody doesn't make the most sense for you.
If you're the latter, there's few products on the global fitness market that rival the resources DreamBody provides you. 
Plus: For your first 12 months, get a complimentary upgrade to Nutrition Prescription. 
That's an additional $2,388 value. Yours free. 
---
Let's review what you're getting for your investment. 
---
1. DreamBodybuilding Workout Calendar. Your signature bodybuilding program that progresses meaningfully every six weeks. With instructions, videos, and incredible progress-tracking features, it enables on-demand, at-a-glance monitoring of your photos, circumference measurements, today … and in the future.
(Annually 

replenishing at no additional cost)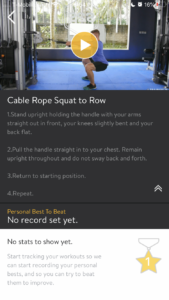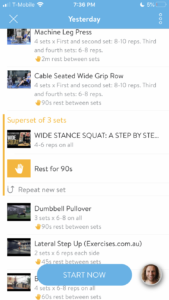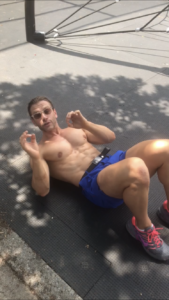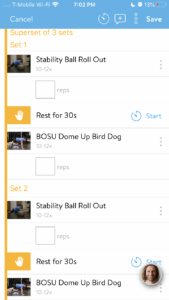 ---
2. Physique Fundamentals. Your essential treasure trove of formulas, equations, and heartfelt solutions. I'll take you by the hand in these videos and guide you through the most gentle yet effective bodybuilding roadmap. Use this education to help you finally Change for Good. 
(Belongs to you

)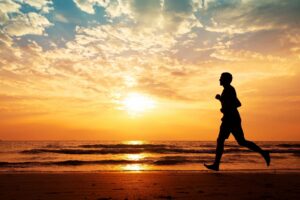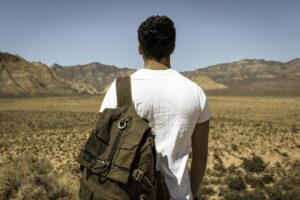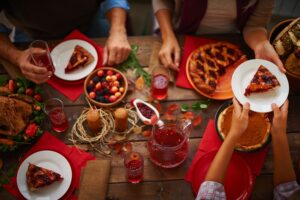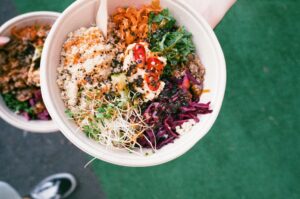 ---
---
3. Workout Concierge. My customized feedback on your workout intensity, weight selection, form, pace, and more.
(You'll have me whenever you need me, every year moving forward)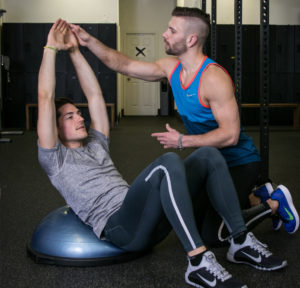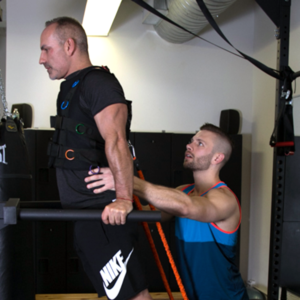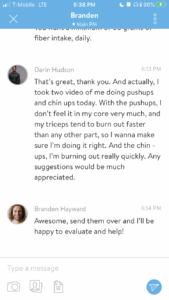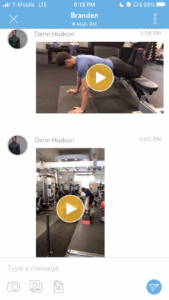 ---
Plus, for your first year, get the complimentary upgrade to:
the 
Bonus Feature, 
Nutrition Prescription
4. I view your ongoing series of progress photos and measurements. If you ask me, I can advise whether to focus on muscle gain or fat loss, and when it's time to switch. 
5. I prescribe your customized macronutrient and calorie levels, based on your photos and measurements. 
6. If you need help building a habit to support my nutrition prescriptions, I will help you build that habit.
Plus, I guarantee you a positive change of 10 or more pounds of body composition in one year, or less. I am guaranteeing you your results by March 31, 2023.
That's provided you maintain the five behavioral commitments specified earlier, and remain enrolled in Nutrition Prescription (free this year), for the entirety of your first year.
---
Additional Investment
When it comes to investing in an expert's help, you get what you pay for. Top therapists charge $300+ per hour. Top lawyers bill $400, $500, or $600 — an hour. 
Nutrition Prescription with me is an investment worth $249 per month.
I offer it to you for just $199/month. $0/month for your first year.
With no obligation to continue afterwards. 
---
Next Step:
Rather visit some other DreamBody page? If you're reading this on a computer, just look up. You'll find the drop-down menu by hovering over the bright green **DREAMBODY** tab. If you're on a mobile device, find the **DREAMBODY** drop-down menu by visiting the three horizontal bars in the upper righthand corner of your screen.