Successes, pg. 3 of 4
Losing the "It Won't Happen for Me" Lie: Success Stories
---
Rocco Steele, Adult Entertainer:
---
---
---
David McMahon, Filmmaker / Director:
"Branden Hayward is a smart, talented trainer who gets results. He knows how to push your boundaries and always keeps a dialogue flowing. He listens to your goals and designs a plan to meet them. While challenging, he is always supportive and encouraging.  If you are interested in building muscle and getting stronger, he is the way to go."
---
---
---
Malik Williams, Dancer: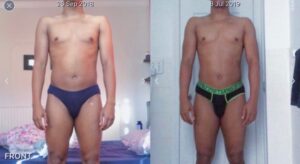 "I always wanted to get a more aesthetically pleasing body, but I had no idea what to do. So, I never acted on it.
Not only has Branden helped me change my body, he's given me the confidence to walk into a gym and feel like I belong. I no longer feel intimidated by all the bigger men lifting weights as big as my head, because Branden helped me internalize that my goals are my own, and not to compare myself to anyone else.
He is great at tough love, being stern but also compassionate, which is exactly what motivates me to work harder. Branden also is very relatable. To know that he has struggled with some of the things I have is comforting. To see him thriving and constantly working to improve himself ignites a fire in me to do the same."
---
---
---
Marc Massa, Advertising: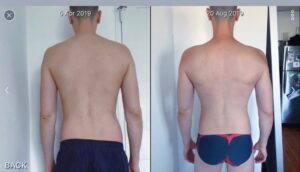 "Branden is incredible.  For a year, we have been working together. He checks in often to see how he can help, and gives me great suggestions / tips for bringing longterm change to my meal prep, sleeping, and rest. These are things that, in many cases, I now maintain in my daily life.
He has also helped me adapt as things in my life change. This helps to motivate me and keep me moving forward. I highly recommend him."
---
---
---
---
Karl Gregory, Actor:
"I've been training on and off with Branden for years.
From diet and nutrition, to increase in weight and muscle, he has always been challenging me to do more. He is respectful, understanding and compassionate, while still pushing me beyond my comfort zone. He understands and respects my personal goals, which are different for every client. 
Branden is funny, sassy and just an absolute joy to train with! Put on some Katy Perry and watch him TURN IT! This guy knows what he's doing and has the body to prove it. Trust."
---
---
---
---
.