Workout Assistance in DreamBody



Let's take a minute to revisit your workouts.
On the other end of your workout app, I'm available to you. Through every step of your exercise and weightlifting journey. This service is called Workout Concierge.

All the data you upload in Trainerize (your workout app) becomes visible to me. This incredible feature allows me to give you data-informed, customized answers and solutions regarding your workouts.
Whether you're hitting a roadblock, or just want reassurance that you're progressing your workouts properly, the remedy is simple. You'll just tap a little icon on your workout screen that shows my face. Then, ask away.

Best of all: send me videos of you performing your exercises, and receive my customized critiques of each.
When prompted by you, I'll share my thoughts on your lifting: 
– Form 
– Intensity / exertion 
– Pace 
---
Examples: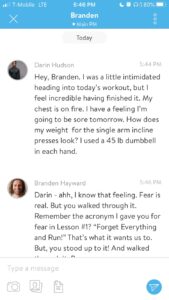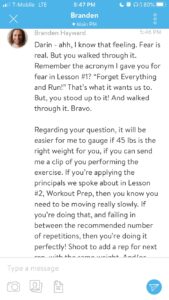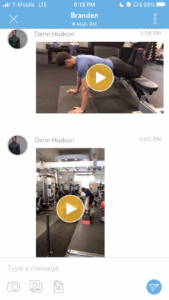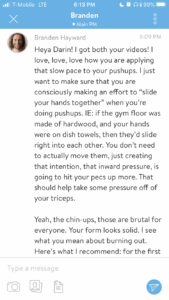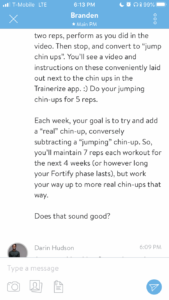 ---
quick review of everything so far
This page, and the two before it, covered the three standard features of DreamBody.
1. The DreamBodybuilding Workout Calendar,
2. the 13 lessons of Physique Fundamentals, and
3. Workout Concierge, the on-demand workout coaching service.
Typically, The 4th feature, coming up, is available for an additional monthly investment. Join DreamBody this year, though, and receive 12 months of the 4th feature at no extra cost.
---
Next Up:
..
..v