The DreamBody Challenge
ENROLLMENT PROCESS
(If you aren't an email subscriber already,  click here to become one, and simultaneously qualify for the Challenge.)
1. Text me at 1-917-858-1365, with your full name, and desire to enroll. This can be done any time between today and 11:30 AM Eastern Standard Time on Sunday, September 22.
2. Please include a minimum of 3 times for your 30-60 min intake phone call the week of September 16th.
3. For VENMO:
A) Provide your Venmo name/handle. I will "friend" you and request $876 once Enrollment opens.
For CREDIT CARD:
A) The expiration date must be May of 2020 or later.
B) Indicate in your text that you'll pay with a card. I will provide further instructions.
4. You can expect a confirmation that I received all of your information within 1 business day. I will also indicate what time I will be able to complete your intake phone call. I'll pick one of the times you provided me with, so please be sure to list as much availability as possible.
If you do not receive a response within 1 business day, I may not have received your message, so please send me a direct message on Instagram @brandenhayward.
Below: Client, 3 months' progress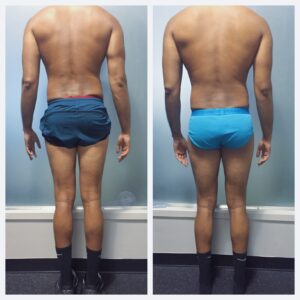 Below: Branden, 22 months' progress
Below: Client, Various Intervals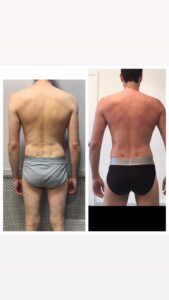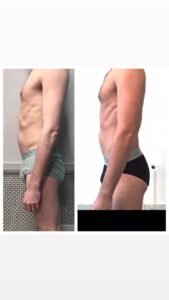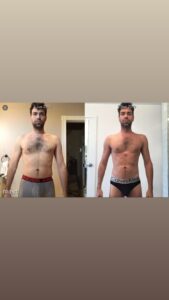 Above: Client, @ various intervals