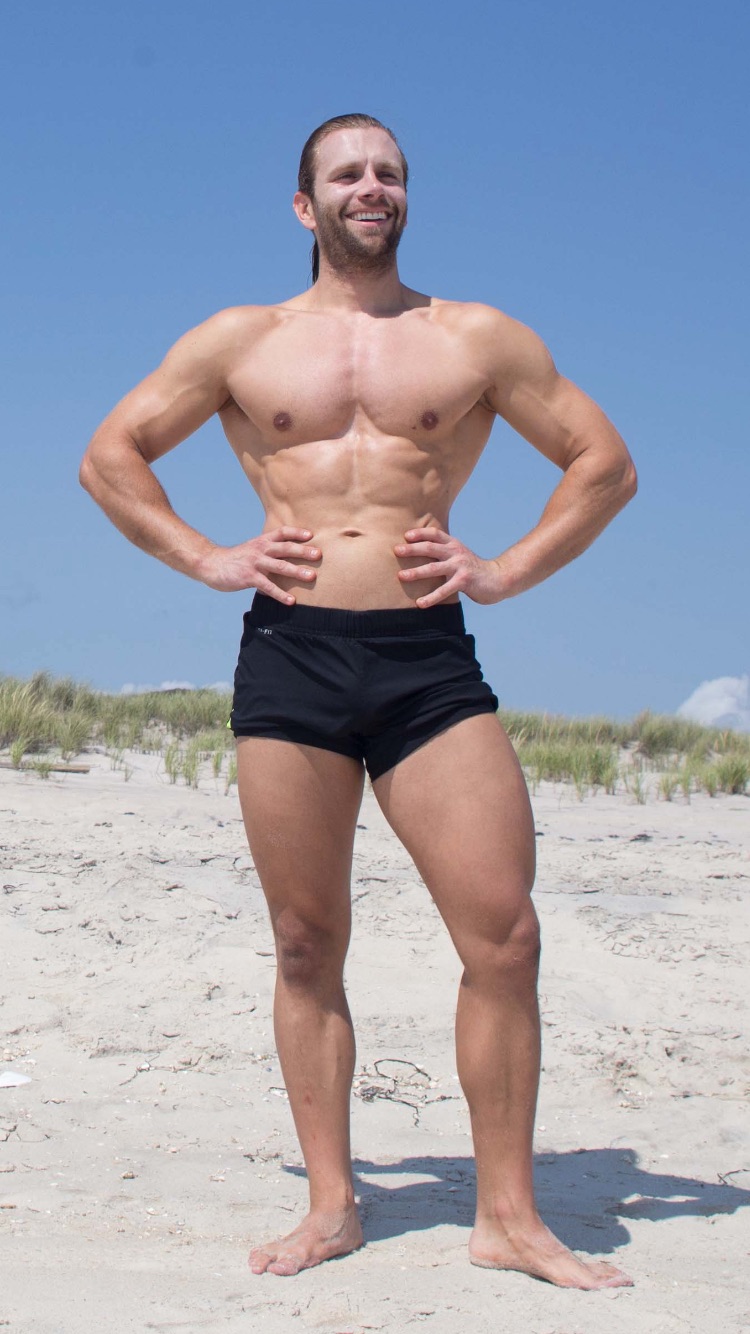 MY FITNESS CRED:
Miscellaneous:

Advanced through three levels of the Equinox Fitness Training Institute (2011-2015)

15+ years obsessing over studying bodybuilding, injury management, diet and supplementation (2006-present)

Personal Trainer Certifications:

National Council on Strength and Fitness (NCSF) (current)

National Exercise and Sports Trainers Association (NESTA) (2011-2014)

Nutritional Coaching Certification:

Precision Nutrition™ (America's leading body transformation project) (2013)

Workout Design:

Brookbush Institute (created company-wide trainer education for Equinox & New York Sports Clubs):

Advancements in Corrective Exercise Selection Certification (2016)

Advancements in Program Design (2017)

Advancements in Exercise Selection (2018)
FEATURED IN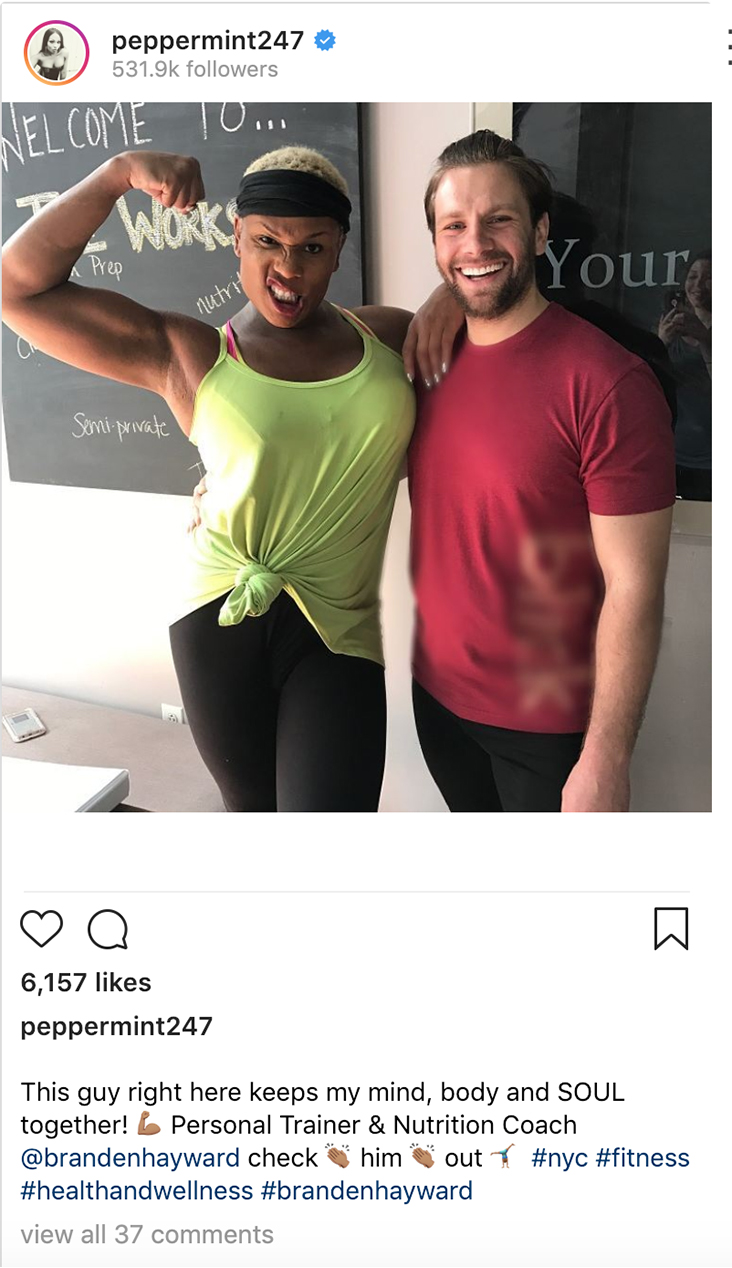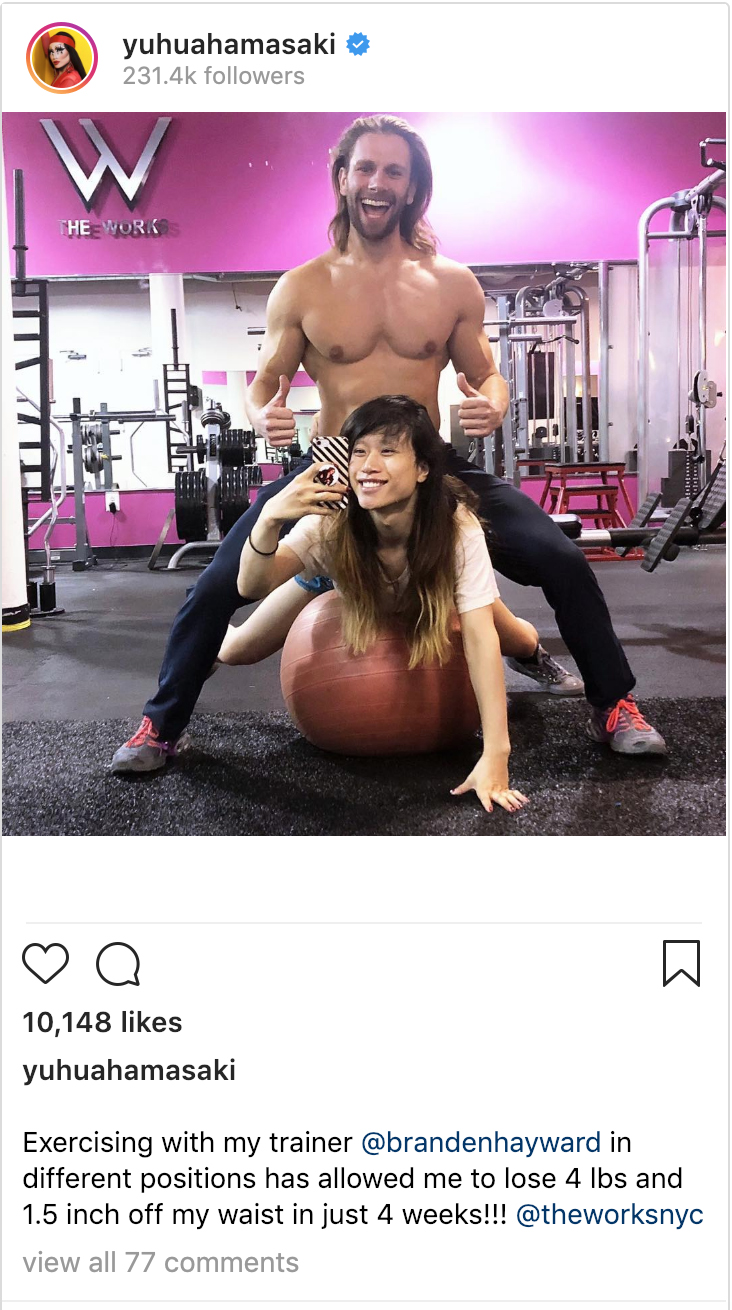 Marc Massa: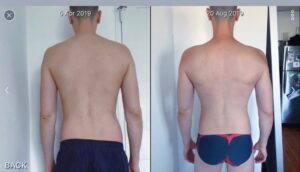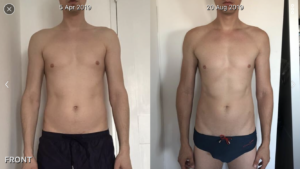 "Branden is incredible.  For a year, we have been working together. He checks in often to see how he can help, and gives me great suggestions / tips for bringing longterm change to my meal prep, sleeping, and rest. These are things that, in many cases, I now maintain in my daily life.
He has also helped me adapt as things in my life change. This helps to motivate me and keep me moving forward. I highly recommend him."
---
Karl Gregory: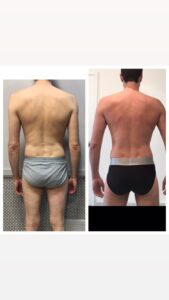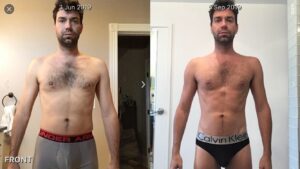 "I've been friends with Branden for years, and training on and off with him during that time.
From diet and nutrition, to increase in weight and muscle, he has always been challenging me to do more.  He is respectful, understanding and compassionate, while still pushing me beyond my comfort zone.  He understands and respects my personal goals, which are different for every client. 
Branden is funny, sassy and just an absolute joy to train with! Put on some Katy Perry and watch him TURN IT! This guy knows what he's doing and has the body to prove it. Trust."
---
Progress photos of other clients: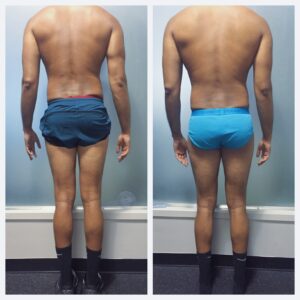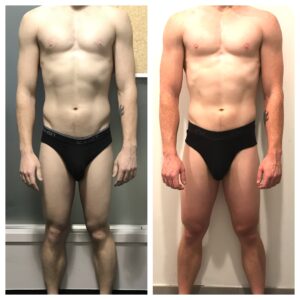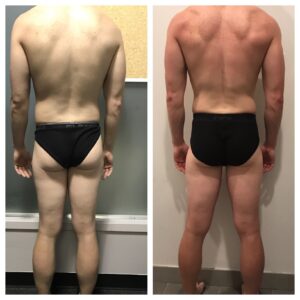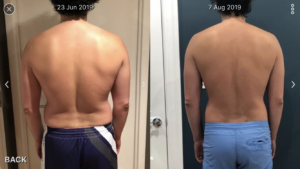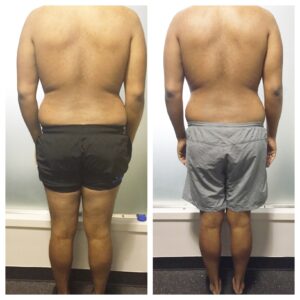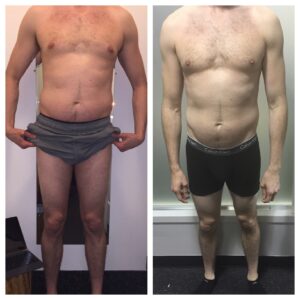 ---
David McMahon:
"Branden Hayward is a smart, talented trainer who gets results. He knows how to push your boundaries and always keeps a dialogue flowing. He listens to your goals and designs a plan to meet them. While challenging, he is always supportive and encouraging.  If you are interested in building muscle and getting stronger, he is the way to go."
---
Katie B:
"Working with Branden has been incredibly valuable and far exceeded my expectations of what an online trainer could provide. Not only have I seen a change in my physical appearance but I've learned a new way of eating that is far more enjoyable, sustainable, and healthy than the myriad of other eating programs I've tried. Branden is warm, kind, encouraging, fun, and honest in his approach and I always enjoy chatting with him about everything from my physical progress to personalized program modifications to my stress levels and beyond. Also, the proof is in the pudding – my butt has never looked this good!!!"
Michael Nicastro, Restaurant Professional:
"Branden is a role model for me.  Through his patience, professionalism, and self-confidence, I was able to achieve results not only physically, but also mentally.
He has a great way of listening and showing empathy.  He makes you feel important.
I wanted to work with someone that I could trust. He definitely practices what he preaches.
The training app itself was clear and easy to understand. I felt I was not alone and had a support system to push me through. I recommend his program. It's a great way to achieve your goals, especially when you would like to do it on your own schedule.  The flexibility aspect was great. I look forward to working with Branden in the future."
Time marker – Topic:
1:58 – Branden's story
3:37 – Michael explains his background with working out 
4:41 – Covid19/Home workouts, and the thought process behind Endure, the second workout phase 
6:20 – Michael reviews his 9 weeks' progress, having solely used the DreamBodybuilding Workout Calendar (not Physique Fundamentals)
8:15 – I (Branden) explain why you shouldn't put too much emphasis on the scale 
9:00 – I evaluate Michael's fat loss and muscle gain results 
9:30 – Addressing the mentality that "only an in-person trainer can help change your body" 
(10:06 – 10:26 – This portion can be disregarded for 2021 DreamBody School, as the School's features have been tweaked since this recording)
11:04 – 12:15 – Problem solved: convenience
13:08 – Why it's a mistake to wait for "the perfect time" to change your body
13:44 – How to find your fire: why is it important for you to change?
14:40 – How I keep bodybuilding successfully with limited resources
17:44 – How I've dealt with my fear about giving up junk food / food addictions
20:00 – The importance of having a vision, and self-belief
(There are a couple points throughout this video where I used the word "coaching" in reference to DreamBody School. The features have been tweaked somewhat since this recording. I now offer consulting, versus coaching; the primary distinction being that with consulting, I will only help you to the extent you ask me to. Versus coaching, where I would be trying to motivate a client regardless of whether they show willingness.)
---
Malik Williams, Dancer: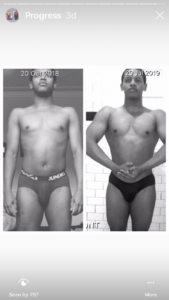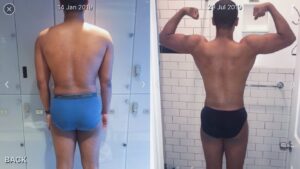 "I love working with Branden. Before I started with him, I avoided the gym like the plague. I always wanted to get a more aesthetically pleasing body, but I had no idea what to do. So, I never acted on it.
Not only has Branden helped me change my body, he's given me the confidence to walk into a gym and feel like I belong. I no longer feel intimidated by all the bigger men lifting weights as big as my head, because Branden helped me internalize that my goals are my own, and not to compare myself to anyone else.
He is great at tough love, being stern but also compassionate, which is exactly what motivates me to work harder. Branden also is very relatable. To know that he has struggled with some of the things I have is comforting. To see him thriving and constantly working to improve himself ignites a fire in me to do the same. I love this guy more than he knows."